---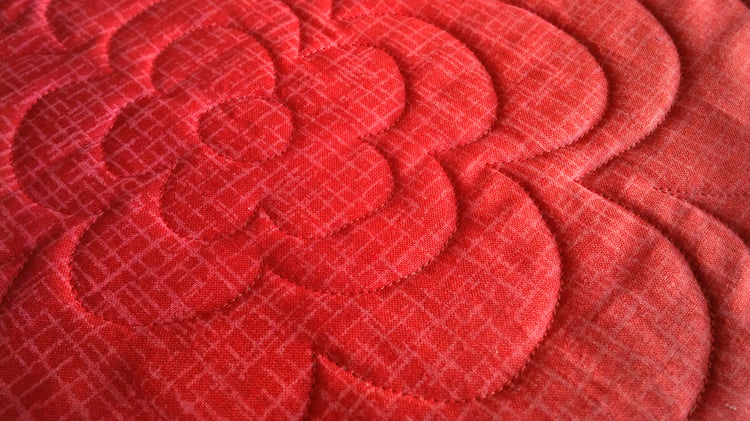 You put a lot of time, effort and money into creating the front of your quilt, a project which will be treasured for years to come. How could you settle for a lesser quality fabric for the back of your quilt?
HOW CAN THE QUALITY OF A BACKING FABRIC AFFECT YOUR QUILT?
Choose a superior quality backing which quilts up nicely and enhances the quilt. A cheap quality backing is not good enough to finish off your quilt because it will detriment the quilting stitches and will begin to pill over time.
Burrangong Backing fabrics have a lovely even density with little to no stretch. This is very important throughout the quilting process.
For a quilt to be comfortable, the back of a fabric needs to be smooth as well as durable, therefore a top quality backing fabric is absolutely essential.
WHAT IS IMPORTANT ABOUT OUR EXCLUSIVE QUILT BACKING DESIGNS?
We believe that the backs of your quilts should be just as special as the front. Our wide range backing designs have proved popular because all the backing styles suit a huge variety of fabric collections on the market. Just some of the designs in our range include spots, swirls, scrolls and flowers, as well as generic designs, tone on tones and brilliant hand-dyed batiks.
HOW CAN YOUR QUILT BACKING COMPLEMENT THE COLOURS OF YOUR QUILT?
As lovers of fabric and sewing, we all know how important colour is and which colours we love to work with. Everyone has their own favourite colour palettes. This is why Kennard & Kennard offer the widest range of quilt backings on the market in the best colours.
With our on-trend colour palettes, we strive to make colour coordinating a breeze.
Depending on the project you have created, our customer service team love to suggest quilt backing colours that complement the front of your quilt.
Often quilters are happy with a backing colour that does not match a colour exactly, but rather complements the quilt front as a whole.
WHY ARE NON-DIRECTIONAL DESIGNS GREAT FOR QUILT BACKINGS?
The design team at Kennard & Kennard understand that quilters mostly look for backing designs which are non-linear and not uniform so that once the quilt has been quilted, the backing does not appear crooked! You will notice that the exclusive Burrangong Backings designs are created to suit your needs when quilting and the majority of our backings are great 'irregular' or 'non-directional' design prints.
WHY CHOOSE A WIDE QUILT BACKING?
Backing your quilt should be as easy as possible. Using a quilt backing fabric with the width of 275cm (108″) eliminates the need to join fabric. There is nothing worse than a crooked seam on the back of your quilt! Many quilters who use machines such as a Gammill have found our quilt backings to be of exceptional quality, providing a wonderful finish for the customer's quilt.
WHAT SHOULD YOU CONSIDER WHEN BUYING A BACKING FABRIC?
Find backings that are of great value for money. As wholesalers only (we do not supply to the general public), we offer great value range deals on backings, allowing you to pick up a wonderful variety of prints and colours.
Never settle for lesser quality backing fabrics. High quality fabric will always be what your project deserves.
Keep your money in Australia! Kennard & Kennard are a fully Australian-owned company, selling in Australia and exporting overseas. Burrangong Backings Australia is a renowned brand designed in Australia. (Most other backings suppliers buy their ranges from the USA).
Accept a fabric for important criteria, not the expense of it. The expense is minimal when you consider its contribution to a beautiful quilt. Remember, the bitterness of poor quality fabric remains long after the sweetness of low price is forgotten.
Your quilts are special and will become heirlooms. The fabric therefore needs to be of top quality so your family and friends can appreciate them for a lifetime.
---

CONCLUSION:
Thank you for reading our blog post. Using a high quality backing will make all the difference to the finish of your quilt - something your quilts deserve after all the care and thought that has gone into sewing your quilt top!
---