'Ride the Wave' is a brand new collection by Milvale Design Studio, which features Aussies greatest wave riders. With a range of different designs and bright colours, Ride The Wave is a great collection for creating quilts, bags and hats etc for the surf addicts in your life!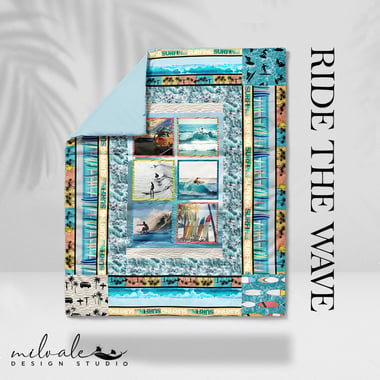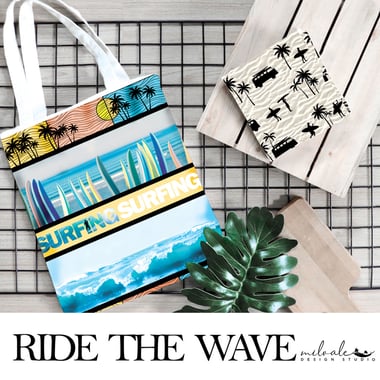 Check out all 13 Designs Now!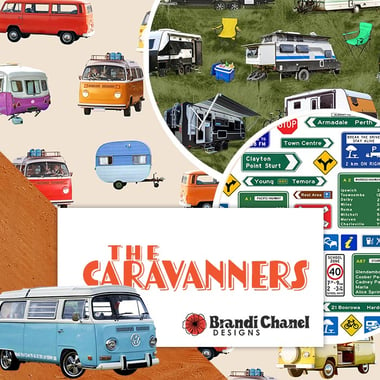 'The Caravanners' is a new collection freshly released by Brandi Chanel Designs. An iconic Aussie range inspired by road trips across the vast and diverse terrains of Australia. From whitesand beaches to dusty red plateaus, it's a trail every man, woman and their caravan should take. Grab your camping gear and create your own adventure with this inspiring fabric collection. It's a trip not to be missed.
Designed By: Brandi Chanel Designs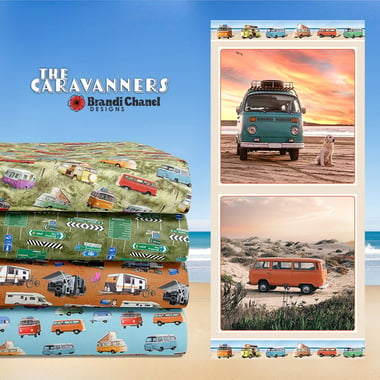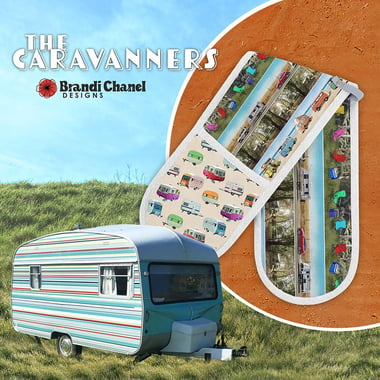 Check Out all 15 Designs Now!