Kennard & Kennard have recently introduced a variety of designer fabric ranges from a new supplier called Loralie Designs.
Loralie Harris is the spirit and creative force behind Loralie Designs. Her collection of fabrics are machine embroidered and are perfect for quilting, apparel and home decor accents. Every new whimsical fabric collection — Flamingo Fancy, Golf Happy, Dog Happy, Cool Cats, Happy Camper and Chicken Chique — is infused with in-your-face personality and attitude.
We hope you enjoy watching this video exploring our Loralie Designs fabric range.
These Loralie Fabrics are 100% quality cotton with an even density, little to no stretch and excellent printing. With a fun range of on-trend colours and styles, you and your customers need not look anywhere else. You can see the difference with just one look or touch! Check out our Loralie collections below.
Flamingo Fancy (9123)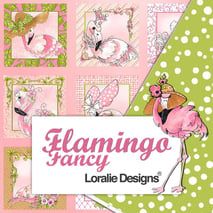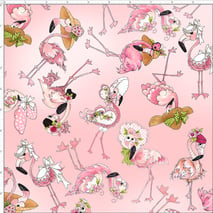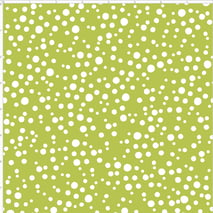 Fanciful, fashionable and fun, Loralie's flams will make you smile all day long! The Flamingos are tossed
jauntily creating a fun and dazzling design.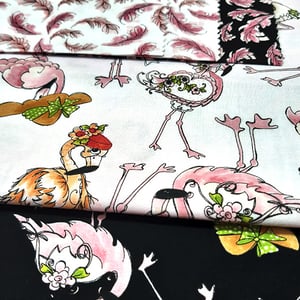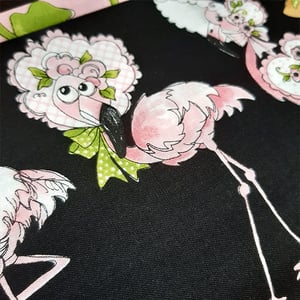 Golf Happy (9122)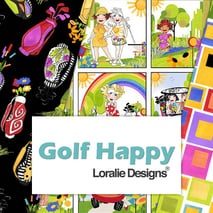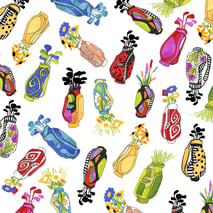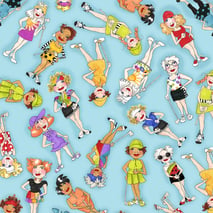 Grab your golf bag and come along, on a colorful, quirky golf adventure!
The golf ladies feature a bold, bright, contemporary twist! These ladies know their golf - and their golf fashion! There's never a dull day on the course with these happy golfers. You'll find the characters, carts and bags in the signature style, while the backgrounds have a more modern look – a softer setting for the golf ladies!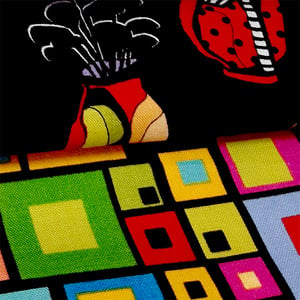 Why have a boring golf bag? Take fashion onto the course with these bags, for golf with an attitude!
This collection will sure make you smile and . . . GOLF HAPPY!
Dog Happy (9125)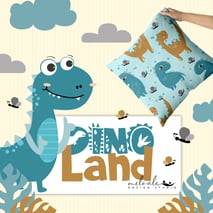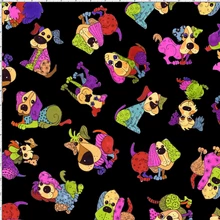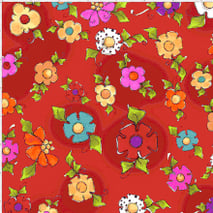 Howling with color and fun, Loralie's bright puppies live to make you happy! They will make fun company in throws, quilts, potholders, napkins, doggy accessories — the list of uses is endless. Coordinate with Cool Cats prints for even more creative possibilities!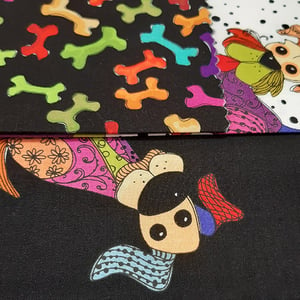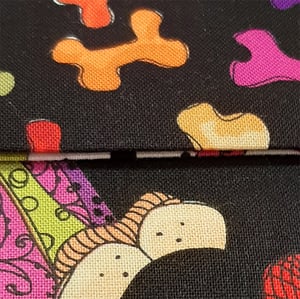 Cool Cats (9126)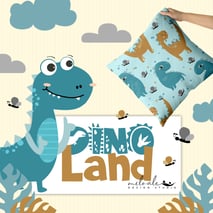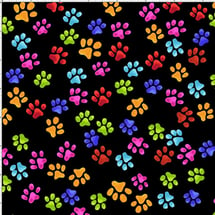 Purring with color and fun, Loralie's bright and cheerful cats live to make you happy! Like cats, this collection will sure make you warm and cozy and will make fun company in throws, quilts, potholders, napkins, kitty accessories.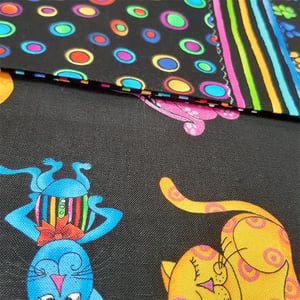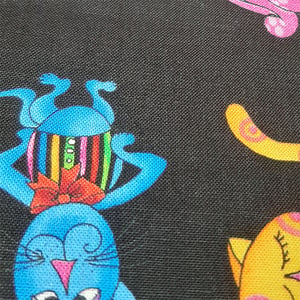 Happy Camper (9124)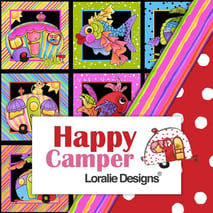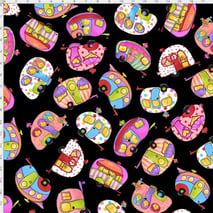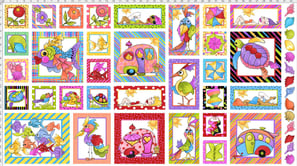 Grab your camping gear and come along with us on a happy camper road trip. Loralie's Happy Camper collection covers all your camping necessities and sights whether your fishing, sun baking or swimming with the turtles. These colourful fabrics will put a smile on every campers face.

.
Chicken Chique (0111)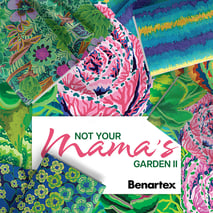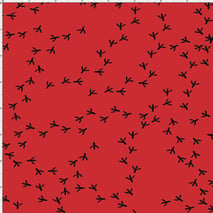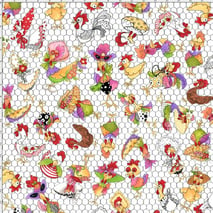 Cute, fashionable and fun, Loralie's Chicken Chiques will make you chuckle all day long! Available in Yellow and Red
These Chicken tracks will lead you in all directions. Available in Black and White.