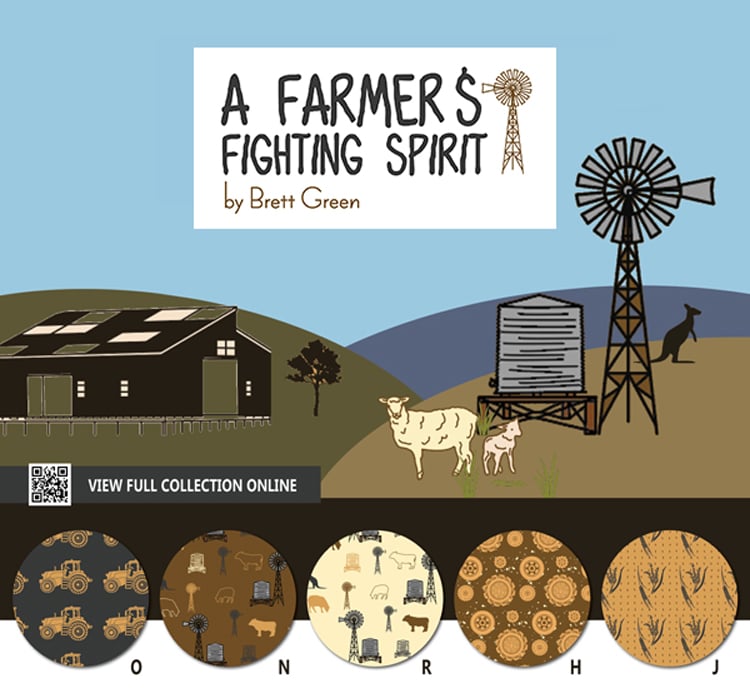 A Farmer's Fighting Spirit! Here's to all our hardworking Farmer heroes who have that fighting spirit that keeps Australia going. These contemporary designs feature earthy colours of the outback with sheep, cattle, kangaroos, the typical Aussie shearing shed and more. This one is as Aussie as it gets so create a project inspired by a farmer's fighting spirit.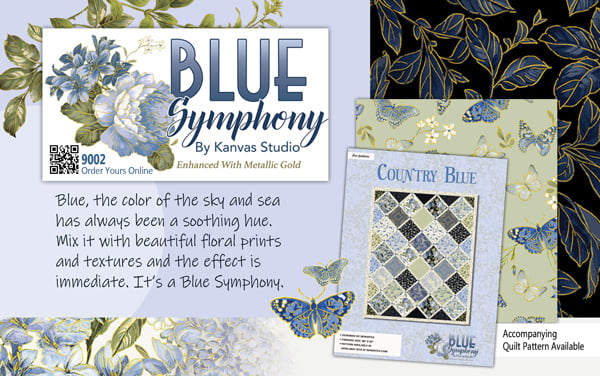 Mix big blooms and floral bouquets with floating butterflies and intricate medallions. Each petal, leaf and wing is enhanced with shading and packed with detail and metallic accents. This collection features large print designs with graphic impact, a border stripe and smaller tonal coordinates to pull it all together.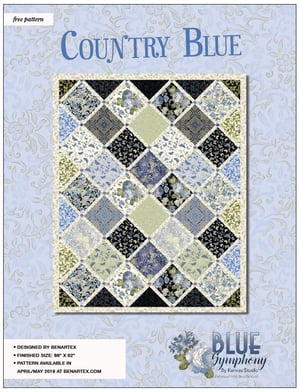 Check out the accompanying quilt pattern 'Country Blue'.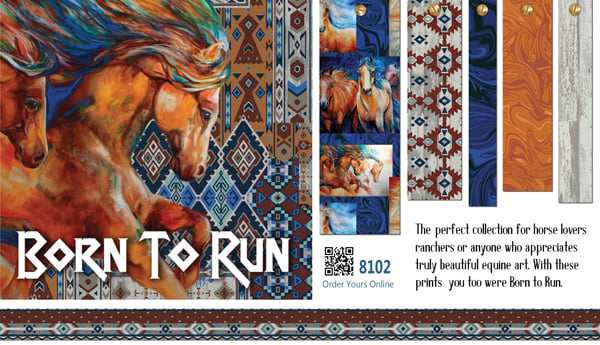 Our new Born to Run collection was designed with horse lovers in mind. These majestic beauties are painted with exquisite detail--you can almost hear the hooves pounding! Add in horse silhouette prints, a cool barn wood stripe, and rich jewel-tone textures that create a wild west feel and all compliment the main horse designs.
Check out the accompanying quilt pattern 'One Horse Town'.