These newly released Australian Naval designs commemorate the selfless sacrifices of our Navy's servicemen and servicewomen. We recognise thousands of Australian men and women who have lost their lives in military operations carried out in our country's name.
Designed By Brandi Chanel Designs
Order by the 20th of September for February Delivery | Piece Size: 13.7m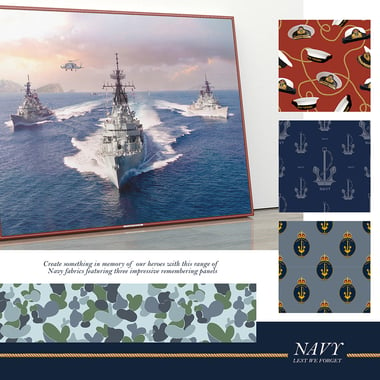 Our history is important and should never be forgotten. Lest we forget. Create something in memory of our heroes with this range of Navy fabrics featuring three impressive Remembering panels, a stripe and a variety of allover prints to coordinate. A significant, heart-felt collection with meaning.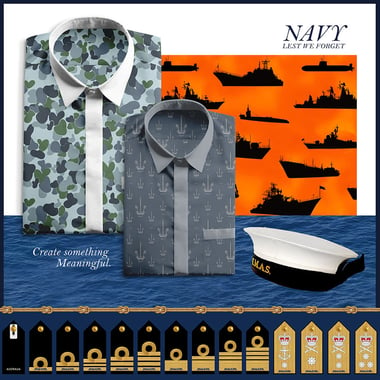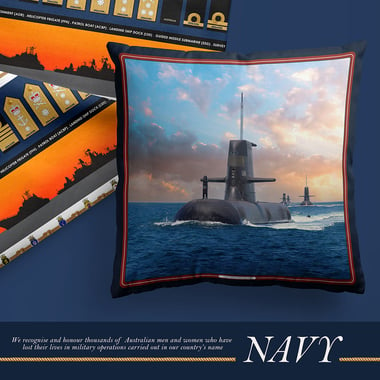 Check out all 23 Designs Now!