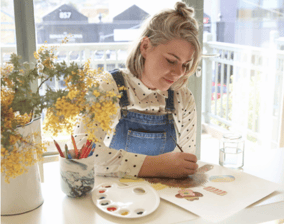 'Native Tucker' a collection designed by Olivia York. She's an artist, illustrator and Australiana enthusiast based in Melbourne. She creates witty and whimsical watercolour illustrations, inspired by her childhood growing up in the country amongst Australias flora and fauna. Whether its a cockatoo snacking on fairy bread or a Magpie enjoying his meatpie, Liv hopes to brighten the grey of the everyday.
Create childrens apparel, place mats, table cloths or bonnets for that witty and whimsical person in your life.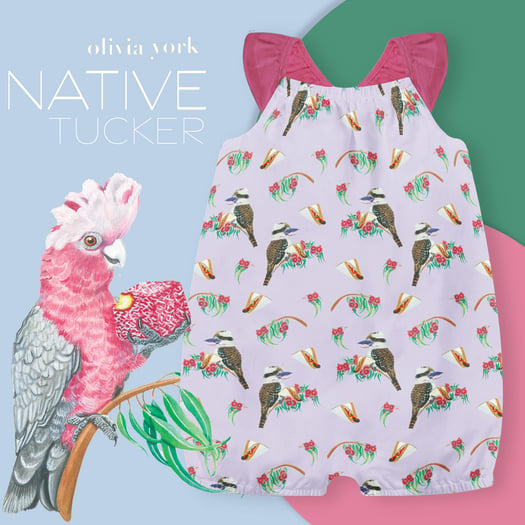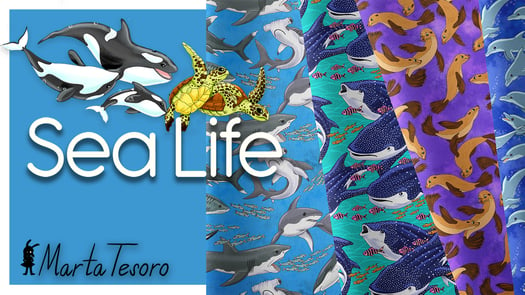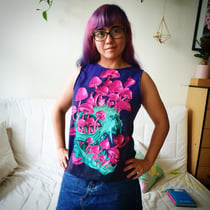 Sea Life is a series hand drawn by Marta Tesoro and coloured and edited digitally in Photoshop. She was inspired by the movement, colours and gracefulness of the different sea creatures. A big fan of nature documentaries, she wanted to illustrate creatures in their family groups or when they come together during a feeding cycle, like sharks. There is so much beauty to be found in our oceans and Marta wanted to capture some of that in a pattern.
Create Cushions, Bags or Childrens Apparel for the sea lovers in your life.