Christmas is just around the corner.
In the need of some metallic prints to finish off that fabric project before Christmas? From Poinsettias to Chrissie Trees, Stars to Reindeers, we have exactly what you're looking for. Make napkin rings, mini christmas ornaments, scrunchies, monogram pouchs or marble necklaces for your loved one.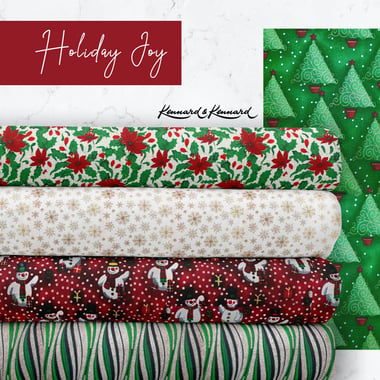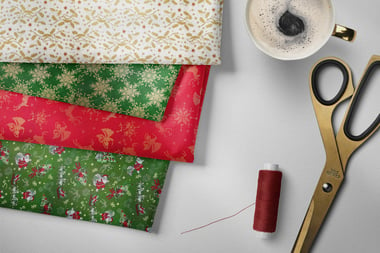 Check out all 39 Designs Now!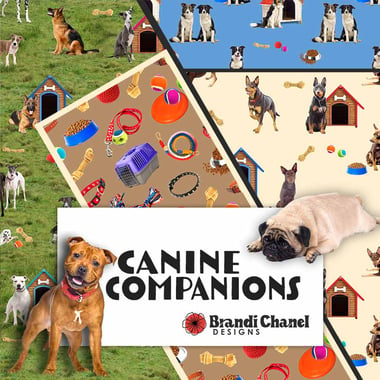 What's better than the fun loving company of our canine companions? This new fabric range by Brandi Chanel Designs is perfect for any "dog" project—a dog bed, quilted dog coat, dog pillows for the living room or accessory bags and toys. From a selection of 24 Inch block panels to a variety of backyard allovers and bright solid backed dog allovers, this collection has everything you need to create something for your furry friend.
Designed By: Brandi Chanel Designs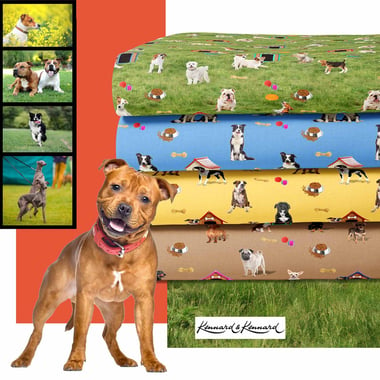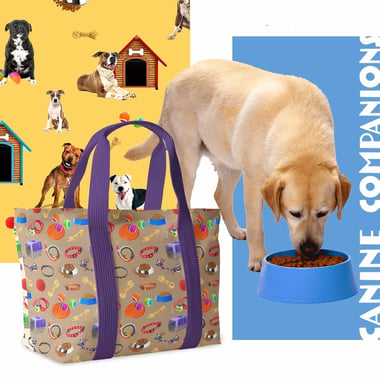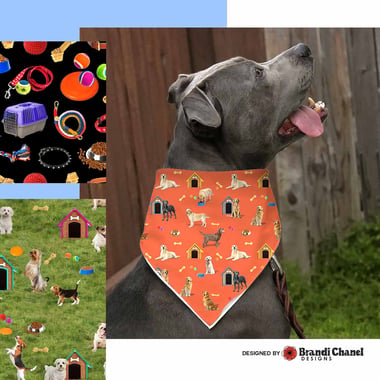 Check Out all 16 Designs Now!